Councillor Hilary Hibbert-Biles
Councillor Hilary Hibbert-Biles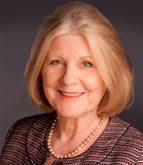 Party: Independent (non-grouped)
Division: Chipping Norton
Parish: Chastleton Parish ; Chipping Norton Parish ; Cornwell Parish ; Enstone Parish ; Great Tew Parish ; Heythrop Parish ; Kingham Parish ; Little Tew Parish ; Over Norton Parish ; Rollright Parish ; Salford Parish ; Swerford Parish
More information about this councillor
Contact information
Home address:
Maple House
Church Path
Shipton-under-Wychwood
Chipping Norton, Oxon
OX7 6BQ
Phone: (01993) 831822
Mobile: 07793 935655
Email: hilary.biles@oxfordshire.gov.uk
Download Councillor Hilary Hibbert-Biles contact details as VCard
Committee appointments
Terms of Office
08/06/2009 - 02/05/2013
03/05/2013 - 04/05/2017
08/05/2017 - 10/05/2021
Appointments to outside bodies
Additional Information
Hilary has served as County Councillor for the Chipping Norton division since 2005. She also served as a West Oxfordshire District Councillor for the Ascott and Shipton under Wychwood ward from 2002-2014.
During this time she has held various Cabinet posts on both Councils covering, Health and Housing, Leisure Tourism and the Arts at the District plus Environment, Public Health and Education at the County Council.
Hilary held the position as Vice Chairman of the County Council 2009-10 and the Chairman of the County Council from 2010-2011. She is an experienced Councillor.
After standing down from Cabinet in 2018 she now serves on the Oxfordshire Joint Health Overview & Scrutiny Committee.
The health of residents has always been a priority for Hilary during her years of service.
She enjoys spending time with her family and watching her grandchildren compete (both her grandchildren fence sabre).
Hilary also enjoys walks with her husband and their dog as well as gardening.
Election Results