Councillor Lorraine Lindsay-Gale
Councillor Lorraine Lindsay-Gale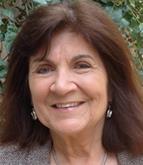 Party: Conservative Independent Alliance (Conservative Party Member)
Division: Berinsfield & Garsington
Parish: Berinsfield Parish ; Clifton Hampden Parish ; Culham Parish ; Dorchester Parish ; Drayton St Leonard Parish ; Garsington Parish ; Marsh Baldon Parish ; Newington Parish ; Nuneham Courtenay Parish ; Sandford on Thames Parish ; Stadhampton Parish ; Toot Baldon Parish ; Warborough Parish
More information about this councillor
Contact information
Home address:
Nut Tree Cottage
31 The Green South
Warborough
Oxon
OX10 7DR
Mobile: 07909 882905
Email: lorraine.lindsay-gale@oxfordshire.gov.uk
Download Councillor Lorraine Lindsay-Gale contact details as VCard
Responsibilities
Committee appointments
Terms of Office
08/06/2009 - 02/05/2013
03/05/2013 - 04/05/2017
08/05/2017 - 10/05/2021
Appointments to outside bodies
Additional Information
Cllr Lorraine Lindsay-Gale is Oxfordshire County Council's Cabinet Member for Education & Cultural Services. These include the Library network, the Museum Service, the History Service and the Music Service.
Born and bred in Oxfordshire, after having studied Politics, Economics and Law at University of Kent Lorraine worked as an advertising copywriter before deciding to embark on a second career. She gained a BA Hons in Archaeology at University of Reading, specialising in Mesopotamia 4,000 BC – 2,000 BC. This was followed by a Diploma in Professional Archaeology at Kellogg College, Oxford. She joined Oxford Archaeology, a local archaeological practice working with national and international clients. Her last position there was Corporate Communications Manager.
In 2009 Lorraine was elected to the Dorchester Division of the County Council and was re-elected in 2013 to the re-named Division of Berinsfield and Garsington.
Her particular interests include protection of the environment and conservation of our heritage.
Her main hobby is screen writing (a recent semi-finalist in a world-wide competition).
Election Results