Councillor Ian Hudspeth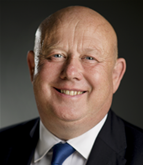 Party: Conservative Independent Alliance (Conservative Party Member)
Division: Woodstock
Parish: Bladon Parish ; Blenheim Parish ; Combe Parish ; Glympton Parish ; Kiddington with Asterleigh Parish ; Rousham Parish ; Sandford St Martin Parish ; Steeple Barton Parish ; Stonesfield Parish ; Tackley Parish ; Westcot Barton Parish ; Woodstock Parish ; Wootton (Nr Woodstock) Parish ; Worton Parish
More information about this councillor
Surgery details
Surgeries are held in the cafe at: The Oxfordshire Museum, Fletcher's House, Park Street, Woodstock OX20 1SN from 10:00 am to 12:00 noon. A room is available for confidential matters. For an appointment please contact:

Jill Dunsmore on (01993) 811019 or my work number is (01865) 815283

I try to make them the 3rd Saturday every other month:


Contact information
Home address:
Rannoch Lodge
Bladon
Oxon
OX20 1RD
Mobile: 07956 270318
Email: ian.hudspeth@oxfordshire.gov.uk
Bus. phone: (01865) 815283
Download Councillor Ian Hudspeth contact details as VCard
Responsibilities
Committee appointments
Terms of Office
08/06/2009 - 02/05/2013
03/05/2013 - 04/05/2017
08/05/2017 - 10/05/2021
Appointments to outside bodies
Additional Information
Ian was elected as a County Councillor in 2005, retaining his seat in 2009. In 2007 he became Cabinet Member for Transport. From 2009 to 2011 his portfolio was Growth & Infrastructure covering strategic planning including transport, housing waste and the green & clean agenda. He was elected Leader of the County Council in May 2012. He was a District Councillor at West Oxfordshire District Council from 2002 to 2012. He served on the Cabinet from 2003 to 2006 with responsibility for Community Health & Safety implementing the new Licensing act regulations. He was a member of Bladon Parish Council from 1998 to 2009. Ian is married with a young daughter who attended the Marlborough school and now works in London. Before becoming involved in politics Ian enjoyed playing golf but he still manages to watch Oxford United occasionally.
Election Results