Councillor Mrs Judith Heathcoat
Councillor Mrs Judith Heathcoat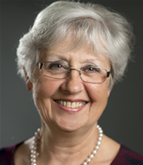 Party: Conservative Independent Alliance (Conservative Party Member)
Division: Faringdon
Parish: Buckland Parish ; Buscot Parish ; Coleshill Parish ; Eaton Hastings Parish ; Great Coxwell Parish ; Great Faringdon Parish ; Little Coxwell Parish ; Littleworth Parish
More information about this councillor
Surgery details
My surgery is held on the 1st Saturday of each new month in the Faringdon Library from 1000 - 1130 hrs
Contact information
Home address:
Jemima
Puddleduck Lane
Gt Coxwell, Faringdon
Oxon
SN7 7NA
Phone: (01367) 241468
Email: judith.heathcoat@oxfordshire.gov.uk
Bus. phone: (01865) 815284
Download Councillor Mrs Judith Heathcoat contact details as VCard
Responsibilities
Committee appointments
Terms of Office
08/06/2009 - 02/05/2013
03/05/2013 - 04/05/2017
08/05/2017 - 10/05/2021
Appointments to outside bodies
Additional Information
I have much local government experience. I was elected firstly to Faringdon Town Council in 1987 and then to VWHDC. For the last 20 years I have been a County Councillor, 8-years of which I've been a Cabinet Member.
I worked, in the health service working in teaching hospitals in Birmingham and London and for the last 22 years of my "working life" I was employed at the Defence Academy of the UK as Head of Course Administration.
I lead a busy life outside of the "bubble" of local politics – I enjoy attending concerts – my husband being a violinist and singer. We enjoy walking especially in the countryside of Oxfordshire and we take much interest in our garden – growing a variety of vegetables and looking after the greenhouse! I am an active church member and participate in local events held within my Division.
Election Results