Councillor Nick Carter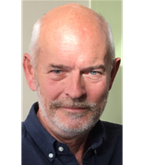 Party: Conservative Independent Alliance (Conservative Party Member)
Division: Thame & Chinnor
Other councillors representing this Division:
Parish: Aston Rowant Parish ; Chinnor Parish ; Crowell Parish ; Sydenham Parish ; Tetsworth Parish ; Thame: North Parish Ward ; Thame: South Parish Ward ; Towersey Parish
More information about this councillor
Contact information
Home address:
66 Park Street
Thame
Oxon
OX9 3HT
Phone: (01844) 260208
Mobile: 07836 374727
Email: nick.carter@oxfordshire.gov.uk
Download Councillor Nick Carter contact details as VCard
Committee appointments
Terms of Office
08/06/2009 - 02/05/2013
03/05/2013 - 04/05/2017
08/05/2017 - 10/05/2021
Appointments to outside bodies
Additional Information
Nick came to Thame 30 years ago when he was a young newspaper editor, and he subsequently founded a publishing business in the town. His wife Hilly was living in Chinnor when they met, and they have four children.
Having sold his business, Nick worked as a political and media adviser in Westminster and now freelances as a public affairs consultant. Locally, he has served as a Church Warden and is now a member of the C. of E.'s Deanery and Diocesan Synods.
Prior to his current roles at the County Council, he was a Cabinet member from 2012-17 with responsibility for the wide range of customer and business services, communications, ICT and property. His remit at that time included the launch of Oxfordshire's superfast broadband programme, and he helped to establish it as one of the best in the country.
Election Results