Councillor Nick Carter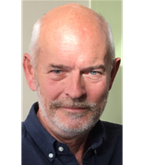 Councillor Nick Carter

Party: Conservative Independent Alliance (Conservative Party Member)
Division: Thame & Chinnor
Other councillors representing this Division:
Parish: Aston Rowant Parish ; Chinnor Parish ; Crowell Parish ; Sydenham Parish ; Tetsworth Parish ; Thame: North Parish Ward ; Thame: South Parish Ward ; Towersey Parish
More information about this councillor
Surgery details
My surgeries are held on the first Saturday of every month from 10:00 am - 12:00 noon at Thame Town Hall.

Surgery Times
Date Time Location
Saturdays 10:00 - 12:00 Thame Town Hall

Contact information
Home address:
66 Park Street
Thame
Oxon
OX9 3HT
Phone: (01844) 260208
Mobile: 07836 374727
Email: nick.carter@oxfordshire.gov.uk
Download Councillor Nick Carter contact details as VCard
Committee appointments
Terms of Office
08/06/2009 - 02/05/2013
03/05/2013 - 04/05/2017
08/05/2017 - 10/05/2021
Appointments to outside bodies
Additional Information
Has lived in Oxfordshire for more than 20 years, and has two teenaged children who were born at the JR and attend schools in the county. Former newspaper editor who founded a magazine publishing business in Thame, and now works as a public relations consultant and media adviser. Also a Town Councillor in Thame. Represents the County Council on Oxfordshire's Health Scrutiny Committee and at the Local Government Association.
Election Results