Councillor Mrs Anda Fitzgerald-O'Connor
Councillor Mrs Anda Fitzgerald-O'Connor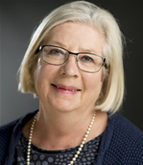 Party: Conservative Independent Alliance (Conservative Party Member)
Division: Kingston & Cumnor
Parish: Appleton with Eaton Parish ; Besselsleigh Parish ; Charney Bassett Parish ; Cumnor: Village Parish Ward ; Denchworth Parish ; East Hanney Parish ; Frilford Parish ; Fyfield & Tubney Parish ; Garford Parish ; Goosey Parish ; Hatford Parish ; Hinton Waldrist Parish ; Kingston Bagpuize with Southmoor Parish ; Longworth: EastParish Ward ; Longworth: West Parish Ward ; Lyford Parish ; Pusey Parish ; Shellingford Parish ; Stanton Harcourt Parish ; West Hanney Parish
More information about this councillor
Contact information
Home address:
Hatford House
Hatford
Faringdon
Oxon
SN7 8JF
Phone: (01367) 710719
Mobile: 07885 226588
Email: anda.fitzgerald@oxfordshire.gov.uk
Download Councillor Mrs Anda Fitzgerald-O'Connor contact details as VCard
Committee appointments
Term of Office
Appointments to outside bodies
Additional Information
I was previously a member of the County Council from 1997 until 2013 and served on numerous committees, mainly to do with children and young people.
Presently I am a school governor, I chair a small charity in Oxfordshire which provides infrastructure for childrens play and I also assist at riding stables so that pupils from a special school can learn to ride.
I am married with three grown-up children and four grandchildren.
Election Results