Councillor Carmen Griffiths
Councillor Carmen Griffiths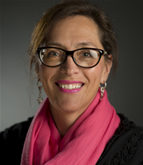 Party: Conservative Independent Alliance (Conservative Party Member)
Division: Kirtlington & Kidlington North
Parish: Bletchingdon Parish ; Hampton Gay & Poyle Parish ; Kidlington: Orchard Parish Ward ; Kidlington: Roundham Parish Ward ; Kidlington: St Marys Parish Ward ; Kirtlington Parish ; Shipton-on-Cherwell & Thrupp Parish ; Weston on the Green Parish
More information about this councillor
Contact information
Home address:
Rope Walk
106 Church Street
Kidlington
Oxford
OX5 2BB
Phone: (01865) 373981
Mobile: 07450 251851
Email: carmen.griffiths@oxfordshire.gov.uk
Download Councillor Carmen Griffiths contact details as VCard
Committee appointments
Term of Office
Additional Information
Passionate about where I live and have spent most of my life living in Kidlington. Enjoy a challenge and being the voice of our residents.
Have 2 children who attend a local school. Currently employed but had my own business for many years so understand what it's like to be both an employer and employee.
Interests include: cycling, running, walking, socialising and eating out especially coffee and cake!!!
Election Results