Councillor Dr Suzanne Bartington
Councillor Dr Suzanne Bartington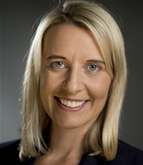 Party: Independent (non-grouped)
Division: Witney North & East
Parish: Witney: East Parish Ward ; Witney: North Parish Ward
More information about this councillor
Contact information
Correspondence address:
c/o County Hall
New Road
Oxford
OX1 1ND
Mobile: 07960 352243
Email: suzanne.bartington@oxfordshire.gov.uk
Download Councillor Dr Suzanne Bartington contact details as VCard
Committee appointments
Term of Office
Additional Information
Suzanne grew up in Oxfordshire, returning to the local area after completing a medical degree at the University of Cambridge and postgraduate education at UCL and Imperial College London.
She has served as a Witney Town Councillor since May 2015 and was elected as Oxfordshire County Councillor for Witney North & East Division in May 2017.
In her professional life Suzanne is a Public Health Registrar and holds a Clinical Lecturer position at the University of Birmingham.
Her research interests concern lifecourse, epidemiology, intematinal health policy and child health. She is a committed advocate of sustainable development, social justice and health improvement.
Election Results