Councillor Steve Harrod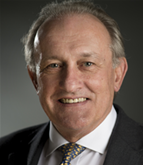 Party: Conservative Independent Alliance (Conservative Party Member)
Division: Chalgrove & Watlington
Parish: Adwell Parish ; Berrick Salome Parish ; Brightwell Baldwin Parish ; Britwell Salome Parish ; Chalgrove Parish ; Cuxham with Easington Parish ; Ewelme Parish ; Great Haseley Parish ; Great Milton Parish ; Lewknor Parish ; Little Milton Parish ; Nettlebed Parish ; Pishill with Stonor Parish ; Pyrton Parish ; Shirburn Parish ; Stoke Talmage Parish ; Swycombe Parish ; Watlington Parish ; Wheatfield Parish
More information about this councillor
Contact information
Home address:
The Old Red Lion
Church Road
Great Milton
Oxon
OX44 7PB
Phone: (01844) 278068
Mobile: 07944 077209
Bus. email: steve.harrod@oxfordshire.gov.uk
Download Councillor Steve Harrod contact details as VCard
Responsibilities
Committee appointments
Terms of Office
28/03/2014 - 04/05/2017
08/05/2017 - 10/05/2021
Appointments to outside bodies
Additional Information
Born in Wendover 1954, grew up in Africa in the Old Colonies – Kenya, Rhodesia.
Married 1982 to Catherine in South Africa and returned to England 1999. Living in Great Milton since 2002. Grown up daughter and son.
Parish Councillor since February 2005, Chairman of Parish Council since 2010. District Councillor for Great Milton Ward of South Oxfordshire District Council since 2011.
Election Results